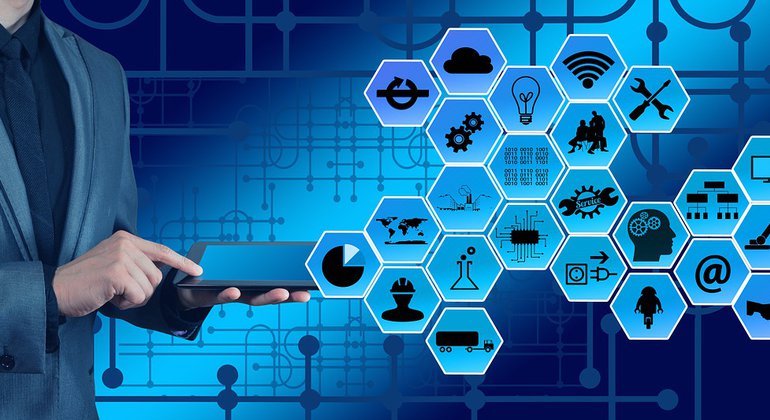 Design of a displacement sensor to manually control a six-degree-of-freedom serial robot
Start: Sept. 4, 2017
Québec
DESCRIPTION
Teaching a prescribed trajectory to a robot manually is possible using current technology. However, to accomplish this, the robot needs to have load sensors. This type of sensor is robust and compact but creates a lag time caused by the time to apply the load on the sensor and the processing time.
The main goal of this research project is to develop a displacement sensor. This sensor will be a miniature passive parallel robot and will be mounted on the wrist of a serial robot. The user will be able to move the parallel robot to control the serial one. The sensor will be used as a dynamic interface when manipulated by the user.
Since the effector is circular and mounted around the wrist of the robot, the user will have the impression to directly control the robot. The goal of using this type of sensor is to give the user a better feeling and a minimum lag time. The prototype can be used to teach a prescribed trajectory to a robot or to move a heavy load on a non-repetitive path.
Team